QNAP NAS 1BAY (NO DISK) AL-212 DUAL CORE 1GB USB 3.0(3) GbE(1) TWR 2YR TS-131P
SKU: 119371
QNAP NAS 1BAY (NO DISK) AL-212 DUAL CORE 1GB USB 3.0(3) GbE(1) TWR 2YR TS-131P
SKU: 119371
$249.00
(SAVE 8%)
was $272.00




(119371)
CPU
AnnapurnaLabs, an Amazon company Alpine AL-212, 2-core, 1.7GHz
System Memory
1GB DDR3 RAM
Flash Memory
512MB NAND flash
Hard Drive Tray
1
Drive Interface
SATA 6Gb/s, 3Gb/s HDD or SSD; Hot-swappable
USB
3 x USB 3.0 port (Front x1; Rear x 2)
LAN Port
1 x GbE RJ45
LED Indicators
System Status, HDD, USB, LAN
Buttons
Power, Reset, USB One-Touch-Copy
System Warning
Buzzer
Form Factor
Tower
Dimensions (H) x (W) x (D)
169 x 73 x 219 mm
6.65 x 2.87 x 8.62 inch
Weight
Net: 1.04 kg (2.29 lbs); Gross: 1.8 kg (3.97 lbs)
Operating Temperature
0 - 40 C / 32~104 F
Relative Humidity
5~95% non-condensing, wet bulb: 27�C
Power Supply
AC adapter, 36W, 100 - 240V
Power Consumption
HDD standby: 7.29W
In operation: 11.62W
(with 1 x 1TB HDD installed)
Sound Level*
Operating low speed: 15.8 dB(A)
Security Design
Kensington security slot
Fan
1 x 5 cm smart fan (12V DC)
Operating System
QTS 4.2 (embedded Linux)

Access Right Management

Batch user creation
Import/Export users
User quota management
Local user access control for CIFS, AFP, FTP, and WebDAV
Application access control for Photo Station, Music Station, Video Station, and File Station
Subfolder permissions support for CIFS/SMB, AFP, FTP, and File Station management

Power Management

Wake on LAN
Internal hard drive standby mode
Scheduled power on/off
Automatic power on after power recovery
USB and network UPS support with SNMP management

Web Administration

Movable Icons and personalized desktop
Smart toolbar and dashboard for neat system status display
Smart fan Control
Dynamic DNS (DDNS)
SNMP
Resource monitor
Network recycle bin for file deletion via CIFS/SMB, AFP, and File Station
- Automatic Cleanup
- File Type Filter
Comprehensive logs (events & connection)
Syslog client/server
System settings backup and restore
Restore to factory default
Mobile app: Qmanager for remote system monitoring & management

Storage Management

QNAP flexible Volume/LUN with thin provisioning and space reclaim
Volume types: Single
Supports storage pools
SMART data migration
SSD read-only/read-write cache
Bad block scan, recovery, and hard drive S.M.A.R.T.
RAID recovery
Bitmap support

Security

Network access protection with auto-blocking: SSH, Telnet, HTTP(S), FTP, CIFS/SMB, AFP
CIFS host access control for shared folders
AES 256-bit volume-based data encryption2
AES 256-bit external drive encryption
Importable SSL certificates
Instant alert via E-mail, SMS, beep, and push service
2-step verification

Supported Client OS

Windows 7 (32/64-bit), Windows 8 (32/64-bit), Windows 10 (32/64-bit), Windows Server 2003/2008 R2/2012/2012R2,
Apple Mac OS X,
Linux & UNIX

Domain Authentication Integration

Microsoft Active Directory (AD) & Domain Controller support
LDAP server, LDAP client
Domain users login via CIFS/SMB, AFP, FTP, and File Station

Supported Browsers

Microsoft Internet Explorer 10+
Mozilla Firefox 8+
Apple Safari 4+
Google Chrome

File Server

File sharing across Windows, Mac, and Linux/UNIX
Windows ACL
Advanced folder permissions for CIFS/SMB, AFP, FTP
Shared folder aggregation (CIFS/SMB) monitoring & management

File System

Internal Hard Drive: EXT4
External Hard Drive: EXT3, EXT4, NTFS, FAT32, HFS+

Multilingual Support

Chinese (Traditional & Simplified), Czech, Danish, Dutch, English, Finnish, French, German, Greek, Hungarian, Italian, Japanese, Korean, Norwegian, Polish, Portuguese (Brazil), Romanian, Russian, Spanish, Swedish, Thai, Turkish

Networking

TCP/IP (IPv4 & IPv6: Dual Stack)1
Squid Proxy server
Proxy client
DHCP client, DHCP server
Protocols: CIFS/SMB, AFP (v3.3), NFS(v3), FTP, FTPS, SFTP, TFTP, HTTP(S), Telnet, SSH, iSCSI, SNMP, SMTP, and SMSC
UPnP & Bonjour Discovery
USB Wi-Fi Adapter Support

myQNAPcloud Service

Private cloud storage and sharing
Free host name registration (DDNS)
Supports myQNAPcloud SSL certificates (DDNS)
Auto router confoguration (via UPnP)
Web-based file manager with HTTPS 2048-bit encryption
CloudLink for remote access without any complicated router setup
myQNAPcloud connect for easy VPN connection (Windows VPN utility)

Qsync

Syncs files across multiple devices with SSL support
Selective synchronization for only syncing specific folders
Use team folders as a file center for greater team collaboration (maximum sync tasks:32)
Shares files by links via e-mail
Policy settings for confiicting files and file type filter support
Version control: up to 64 versions
Incremental synchronization for HDD space saving
Unified privilege management
Unified configuration management
Supports central configuration mode
Supports remote erase / restore
Supports shared folders sync
Supports Windows & Mac OS

Powerful All-in-one server

FTP Server

FTP over SSL/TLS (Explicit)
FXP support
Passive ftp port range control

Storage Plug & Connect

Creating and mapping shared folders by QNAP Windows Qfinder Pro
Creation of and connection to iSCSI target/LUN

Surveillance Station

Supports over 3,000 IP cameras
Includes 2 free camera licenses, up to 25 camera channels via additional license purchase
Instant playback to check recent events
Online editing to edit cameras during live view
Visual aid by e-map
Playback and speed control using the shuttle bar
Video preview on playback timeline
Intelligent video analytics (IVA) for advanced video searching
Surveillance client for Mac
Mobile surveillance app: Vmobile (iOS and Android)
Mobile recording app: Vcam (iOS and Android)

iTunes Server

Audio and video sharing for Windows & Mac iTunes

AirPlay & Chromecast

Streams videos, photos and music from NAS to Apple TV or Chromecast via File Station, Music Station, Photo Station, Video Station or mobile app (Qfile, Qmusic, Qphoto or Qvideo).

Note: Media Streaming add-on app from the App Center is required

Container Station

Supports LXC and Docker
Supports CPU/Memory management
Download applications from the built-in Docker Hub Registry
Supports one-click installation, container export/import & console mode
Supports mounting NAS shared folders and data-only containers
Supports auto port forwarding
Supports auto-start containers
Supports downloading Docker certificates

Photo Station

Show photos by thumbnails, list, timeline, or folder view
Supports virtual/smart albums
Validity control for sharing albums
Tag photos with text, colors, and ratings
Slideshows with background music and different transition effects
Geotag photos and display them on Google maps
Advanced search by tags, metadata, etc
Supports uploading photos/videos to Picasa, Flickr, Weibo, YouTube
Share slideshows links to social websites or by email
Supports Facebook friends login
Backup/Restore album configuration

DLNA Server

Supports DLNA/UPnP TVs and players such as PlayStation 4 and Xbox One
Supported audio formats: AIFF, APE, DSD (DSF, DFF), FLAC, M4A, M4A Apple Lossless (ALAC), MP3, OggVorbis, WAV (PCM, LPCM), WMA, WMA PRO, WMA VBR*
Support CUE indexing file for APE, FLAC audio format. *DRM-protected content is not supported.

Hybrid Backup Sync

Scheduled backup to local and remote storage spaces
Multiple backup versions with user-defined retention time for local and remote backup
Syncing with remote servers through RTRR, Rsync, FTP, and CIFS/SMB
Support for Amazon S3, Amazon Glacier, Microsoft Azure, Google Cloud Storage, Openstack Swift, and WebDAV
Syncing with Microsoft OneDrive, Google Drive, Dropbox, Amazon Drive, Yandex Disk, Box, and hubiC
RTRR server and client functionality with bandwidth control
Rsync server functionality with download bandwidth control
Encryption, compression, and file filters
Centralized management for backup, restoration, and sync jobs
Support for Apple Time Machine
Data backup to multiple external storage devices

iSCSI (IP SAN)

iSCSI target with multi-LUNs per target (Up to 256 targets/LUNs combined)
Supports LUN mapping & masking
Online LUN capacity expansion
Support for SPC-3 persistent reservation
Supports MPIO & MC/S
iSCSI LUN backup, one-time snapshot, and restoration
iSCSI connection and management by QNAP Windows Qfinder Pro
Virtual disk drive (via iSCSI initiator)
Max No. of virtual disk drives: 8

File Station

Supports mounting a Cloud Drive (such as Google Drive, Dropbox, Microsoft OneDrive, Amazon Cloud Drive, Yandex Disk and Box).
Supports mounting remote shared folders through FTP or Microsoft networking (SMB/CIFS)
Supports opening documents via Office Online, Google Docs or Chrome Extension (Edit Office files in Google Docs, Sheets, and Slides)
Supports ISO Mounting (Up to 256 ISO Files)
Supports thumbnail display of multimedia files
Supports sharing download links and upload links
Supports sharing to other NAS users
Drag-n-drop Files via Chrome and Firefox Browsers
Photo, music, and video preview and playback
File Compression (ZIP or 7z)
Supports displaying subtitles (*.SRT, UTF-8 format)
Supports slideshow playback in media viewer
Mobile App: Qï¬ï¿½le for ï¬ï¿½le browsing and management

Video Station

Supports virtual/smart collections
Tag videos with text, color, and ratings
Share video links to social websites or through email
Sort videos automatically into defined classifications
Display movie posters from IMDB or user upload
Supports displaying subtitles (*.SRT,*.ASS, *.SSA)
Supports Facebook friends login
Supports custom video classification
Supports multi-zone video display
Mobile app: Qvideo for online video browsing and management

VPN Server

Secure remote access: PPTP L2TP/IPsec & OpenVPN VPN services
Max number of clients: 30

Print Server

SMax number of printers: 3
Supports Internet Printing Protocol
Print job display and management
IP-based and domain name-based privilege control

VPN Client

Supported VPN protocols: PPTP & OpenVPN services
PPTP Authentication: PAP, CHAP, MS-CHAP, MS-CHAPv2
PPTP Encryption: None, AES 40/128 bit, AES 256 bit
OpenVPN Encryption: None, AES 40/128 bit, AES 256 bit
Transmission package monitor
OpenVPN port control
OpenVPN link compression

App Center

Official and community software add-ons such as Signage Station and Notes Station

Download Station

PC-less BT, FTP/FTPS, and HTTP/HTTPS, Thunder, FlashGet and qqdl download (up to 500 Tasks)
BT download with Magnet Link and PT support
Scheduled download and bandwidth control
RSS subscription and download (broadcatching)
BT search
Proxy support for BT download
Mobile app: Qget for downloads browsing and management
| | |
| --- | --- |
| SKU | 119371 |
| Model # | TS-131P |
| Brand | QNAP |
| Shipping Weight | 1.8000kg |
| Shipping Width | 0.100m |
| Shipping Height | 0.100m |
| Shipping Length | 0.100m |
Be The First To Review This Product!
Help other OnLine Centre Pty Ltd users shop smarter by writing reviews for products you have purchased.




CPU
AnnapurnaLabs, an Amazon company Alpine AL-212, 2-core, 1.7GHz
System Memory
1GB DDR3 RAM
Flash Memory
512MB NAND flash
Hard Drive Tray
1
Drive Interface
SATA 6Gb/s, 3Gb/s HDD or SSD; Hot-swappable
USB
3 x USB 3.0 port (Front x1; Rear x 2)
LAN Port
1 x GbE RJ45
LED Indicators
System Status, HDD, USB, LAN
Buttons
Power, Reset, USB One-Touch-Copy
System Warning
Buzzer
Form Factor
Tower
Dimensions (H) x (W) x (D)
169 x 73 x 219 mm
6.65 x 2.87 x 8.62 inch
Weight
Net: 1.04 kg (2.29 lbs); Gross: 1.8 kg (3.97 lbs)
Operating Temperature
0 - 40 C / 32~104 F
Relative Humidity
5~95% non-condensing, wet bulb: 27�C
Power Supply
AC adapter, 36W, 100 - 240V
Power Consumption
HDD standby: 7.29W
In operation: 11.62W
(with 1 x 1TB HDD installed)
Sound Level*
Operating low speed: 15.8 dB(A)
Security Design
Kensington security slot
Fan
1 x 5 cm smart fan (12V DC)
Operating System
QTS 4.2 (embedded Linux)

Access Right Management

Batch user creation
Import/Export users
User quota management
Local user access control for CIFS, AFP, FTP, and WebDAV
Application access control for Photo Station, Music Station, Video Station, and File Station
Subfolder permissions support for CIFS/SMB, AFP, FTP, and File Station management

Power Management

Wake on LAN
Internal hard drive standby mode
Scheduled power on/off
Automatic power on after power recovery
USB and network UPS support with SNMP management

Web Administration

Movable Icons and personalized desktop
Smart toolbar and dashboard for neat system status display
Smart fan Control
Dynamic DNS (DDNS)
SNMP
Resource monitor
Network recycle bin for file deletion via CIFS/SMB, AFP, and File Station
- Automatic Cleanup
- File Type Filter
Comprehensive logs (events & connection)
Syslog client/server
System settings backup and restore
Restore to factory default
Mobile app: Qmanager for remote system monitoring & management

Storage Management

QNAP flexible Volume/LUN with thin provisioning and space reclaim
Volume types: Single
Supports storage pools
SMART data migration
SSD read-only/read-write cache
Bad block scan, recovery, and hard drive S.M.A.R.T.
RAID recovery
Bitmap support

Security

Network access protection with auto-blocking: SSH, Telnet, HTTP(S), FTP, CIFS/SMB, AFP
CIFS host access control for shared folders
AES 256-bit volume-based data encryption2
AES 256-bit external drive encryption
Importable SSL certificates
Instant alert via E-mail, SMS, beep, and push service
2-step verification

Supported Client OS

Windows 7 (32/64-bit), Windows 8 (32/64-bit), Windows 10 (32/64-bit), Windows Server 2003/2008 R2/2012/2012R2,
Apple Mac OS X,
Linux & UNIX

Domain Authentication Integration

Microsoft Active Directory (AD) & Domain Controller support
LDAP server, LDAP client
Domain users login via CIFS/SMB, AFP, FTP, and File Station

Supported Browsers

Microsoft Internet Explorer 10+
Mozilla Firefox 8+
Apple Safari 4+
Google Chrome

File Server

File sharing across Windows, Mac, and Linux/UNIX
Windows ACL
Advanced folder permissions for CIFS/SMB, AFP, FTP
Shared folder aggregation (CIFS/SMB) monitoring & management

File System

Internal Hard Drive: EXT4
External Hard Drive: EXT3, EXT4, NTFS, FAT32, HFS+

Multilingual Support

Chinese (Traditional & Simplified), Czech, Danish, Dutch, English, Finnish, French, German, Greek, Hungarian, Italian, Japanese, Korean, Norwegian, Polish, Portuguese (Brazil), Romanian, Russian, Spanish, Swedish, Thai, Turkish

Networking

TCP/IP (IPv4 & IPv6: Dual Stack)1
Squid Proxy server
Proxy client
DHCP client, DHCP server
Protocols: CIFS/SMB, AFP (v3.3), NFS(v3), FTP, FTPS, SFTP, TFTP, HTTP(S), Telnet, SSH, iSCSI, SNMP, SMTP, and SMSC
UPnP & Bonjour Discovery
USB Wi-Fi Adapter Support

myQNAPcloud Service

Private cloud storage and sharing
Free host name registration (DDNS)
Supports myQNAPcloud SSL certificates (DDNS)
Auto router confoguration (via UPnP)
Web-based file manager with HTTPS 2048-bit encryption
CloudLink for remote access without any complicated router setup
myQNAPcloud connect for easy VPN connection (Windows VPN utility)

Qsync

Syncs files across multiple devices with SSL support
Selective synchronization for only syncing specific folders
Use team folders as a file center for greater team collaboration (maximum sync tasks:32)
Shares files by links via e-mail
Policy settings for confiicting files and file type filter support
Version control: up to 64 versions
Incremental synchronization for HDD space saving
Unified privilege management
Unified configuration management
Supports central configuration mode
Supports remote erase / restore
Supports shared folders sync
Supports Windows & Mac OS

Powerful All-in-one server

FTP Server

FTP over SSL/TLS (Explicit)
FXP support
Passive ftp port range control

Storage Plug & Connect

Creating and mapping shared folders by QNAP Windows Qfinder Pro
Creation of and connection to iSCSI target/LUN

Surveillance Station

Supports over 3,000 IP cameras
Includes 2 free camera licenses, up to 25 camera channels via additional license purchase
Instant playback to check recent events
Online editing to edit cameras during live view
Visual aid by e-map
Playback and speed control using the shuttle bar
Video preview on playback timeline
Intelligent video analytics (IVA) for advanced video searching
Surveillance client for Mac
Mobile surveillance app: Vmobile (iOS and Android)
Mobile recording app: Vcam (iOS and Android)

iTunes Server

Audio and video sharing for Windows & Mac iTunes

AirPlay & Chromecast

Streams videos, photos and music from NAS to Apple TV or Chromecast via File Station, Music Station, Photo Station, Video Station or mobile app (Qfile, Qmusic, Qphoto or Qvideo).

Note: Media Streaming add-on app from the App Center is required

Container Station

Supports LXC and Docker
Supports CPU/Memory management
Download applications from the built-in Docker Hub Registry
Supports one-click installation, container export/import & console mode
Supports mounting NAS shared folders and data-only containers
Supports auto port forwarding
Supports auto-start containers
Supports downloading Docker certificates

Photo Station

Show photos by thumbnails, list, timeline, or folder view
Supports virtual/smart albums
Validity control for sharing albums
Tag photos with text, colors, and ratings
Slideshows with background music and different transition effects
Geotag photos and display them on Google maps
Advanced search by tags, metadata, etc
Supports uploading photos/videos to Picasa, Flickr, Weibo, YouTube
Share slideshows links to social websites or by email
Supports Facebook friends login
Backup/Restore album configuration

DLNA Server

Supports DLNA/UPnP TVs and players such as PlayStation 4 and Xbox One
Supported audio formats: AIFF, APE, DSD (DSF, DFF), FLAC, M4A, M4A Apple Lossless (ALAC), MP3, OggVorbis, WAV (PCM, LPCM), WMA, WMA PRO, WMA VBR*
Support CUE indexing file for APE, FLAC audio format. *DRM-protected content is not supported.

Hybrid Backup Sync

Scheduled backup to local and remote storage spaces
Multiple backup versions with user-defined retention time for local and remote backup
Syncing with remote servers through RTRR, Rsync, FTP, and CIFS/SMB
Support for Amazon S3, Amazon Glacier, Microsoft Azure, Google Cloud Storage, Openstack Swift, and WebDAV
Syncing with Microsoft OneDrive, Google Drive, Dropbox, Amazon Drive, Yandex Disk, Box, and hubiC
RTRR server and client functionality with bandwidth control
Rsync server functionality with download bandwidth control
Encryption, compression, and file filters
Centralized management for backup, restoration, and sync jobs
Support for Apple Time Machine
Data backup to multiple external storage devices

iSCSI (IP SAN)

iSCSI target with multi-LUNs per target (Up to 256 targets/LUNs combined)
Supports LUN mapping & masking
Online LUN capacity expansion
Support for SPC-3 persistent reservation
Supports MPIO & MC/S
iSCSI LUN backup, one-time snapshot, and restoration
iSCSI connection and management by QNAP Windows Qfinder Pro
Virtual disk drive (via iSCSI initiator)
Max No. of virtual disk drives: 8

File Station

Supports mounting a Cloud Drive (such as Google Drive, Dropbox, Microsoft OneDrive, Amazon Cloud Drive, Yandex Disk and Box).
Supports mounting remote shared folders through FTP or Microsoft networking (SMB/CIFS)
Supports opening documents via Office Online, Google Docs or Chrome Extension (Edit Office files in Google Docs, Sheets, and Slides)
Supports ISO Mounting (Up to 256 ISO Files)
Supports thumbnail display of multimedia files
Supports sharing download links and upload links
Supports sharing to other NAS users
Drag-n-drop Files via Chrome and Firefox Browsers
Photo, music, and video preview and playback
File Compression (ZIP or 7z)
Supports displaying subtitles (*.SRT, UTF-8 format)
Supports slideshow playback in media viewer
Mobile App: Qï¬ï¿½le for ï¬ï¿½le browsing and management

Video Station

Supports virtual/smart collections
Tag videos with text, color, and ratings
Share video links to social websites or through email
Sort videos automatically into defined classifications
Display movie posters from IMDB or user upload
Supports displaying subtitles (*.SRT,*.ASS, *.SSA)
Supports Facebook friends login
Supports custom video classification
Supports multi-zone video display
Mobile app: Qvideo for online video browsing and management

VPN Server

Secure remote access: PPTP L2TP/IPsec & OpenVPN VPN services
Max number of clients: 30

Print Server

SMax number of printers: 3
Supports Internet Printing Protocol
Print job display and management
IP-based and domain name-based privilege control

VPN Client

Supported VPN protocols: PPTP & OpenVPN services
PPTP Authentication: PAP, CHAP, MS-CHAP, MS-CHAPv2
PPTP Encryption: None, AES 40/128 bit, AES 256 bit
OpenVPN Encryption: None, AES 40/128 bit, AES 256 bit
Transmission package monitor
OpenVPN port control
OpenVPN link compression

App Center

Official and community software add-ons such as Signage Station and Notes Station

Download Station

PC-less BT, FTP/FTPS, and HTTP/HTTPS, Thunder, FlashGet and qqdl download (up to 500 Tasks)
BT download with Magnet Link and PT support
Scheduled download and bandwidth control
RSS subscription and download (broadcatching)
BT search
Proxy support for BT download
Mobile app: Qget for downloads browsing and management
| | |
| --- | --- |
| SKU | 119371 |
| Model # | TS-131P |
| Brand | QNAP |
Be The First To Review This Product!
Help other OnLine Centre Pty Ltd users shop smarter by writing reviews for products you have purchased.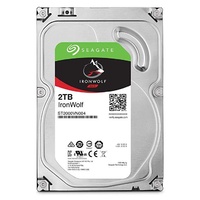 Seagate 2TB IronWolf 3.5" SATA3 NAS Hard Drive ST2000VN004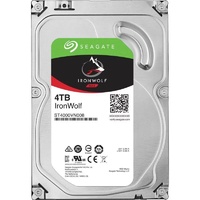 Seagate 4TB IronWolf NAS HDD 3 Year ST4000VN008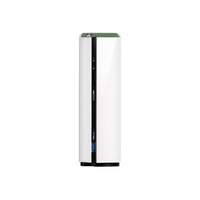 QNAP 1 BAY NAS (NO DISK) RTD1295 1GB USB GbE(1) 2YR TS-128A
Copyright © 2020 OnLine Centre Pty Ltd.
ABN: 61087124892